Christina Oberst - Chaplain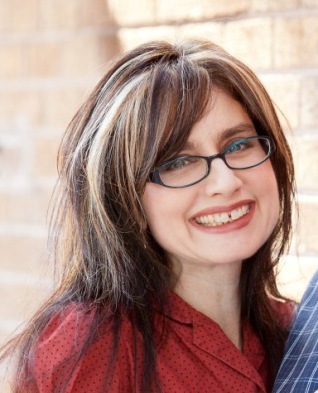 Christina Marie Oberst was born and raised in Southern California. She was active in athletics growing up and played competitive softball to the college level. Though raised in a Christian home, she drifted far from God and took a path that led to years of personal heartache. But she knew deep in her heart that God was still calling to her.
She decribes her experience this way: "When I was very far away from God in my younger adult years, there was something deep inside of me that would keep drawing me to believe that there was something bigger about my life than what I could see. There was always a depth in me that ached for something deep and meaningful out of life and a desire to be a part of it. There was a still small voice that never stopped calling out from deep inside of me, wanting and desiring to take me to a better place. I recognize now that it was the Lord all the time telling me I was called and chosen of Him. It wasn't until after I became born again and started attending Safe Harbor Church, growing in His Word and in His love, that I really began to know that I was called by God. I know that He saved me because He loves me, but also because He loves others, and He desires to do for them what He has done for me."
The first time that Christina visited East Africa was on a short-term missions trip with Hidden With Christ Ministries. It was then that she received a very specific word from God. "The Lord told me that there would be a season in my life when Africa would be my home." It was five years later that the word came to pass. In September 2008, she and her husband Warren, moved to Moshi, Tanzania to serve as part of the leadership team at Treasures of Africa Children's Home. They served a one year missionary assignment before returning to the United States in 2009. But then in 2013 the call came again - to return to Tanzania and serve once again at Treasures of Africa Children's Home - this time to step into the role of the orphanage Chaplain.
A Christ For the Nations Bible Institute graduate and dedicated intercessor, Christina has a passion for prayer and the Word of God. She loves to share the truth of God's Word with others and delights to spend hours in prayer for the children and staff at the orphanage. Serving as the orphanage Chaplain is a perfect fit for this dedicated servant of God.
Christina states, "Watching the Lord demonstrate His LOVE to the brokenhearted and bring healing has been one of the most rewarding aspects of missionary service."