Child Sponsorship At Treasures of Africa Children's Home
Every child deserves to have someone who cares about them and makes them feel special and important in this world. We know it was God's ultimate design that a child grow up in a nuclear family with both father and mother present to help nurture and call forth the greatness within them. But we also know this is a broken world, far from the perfection God intended when he created the pristine Garden of Eden.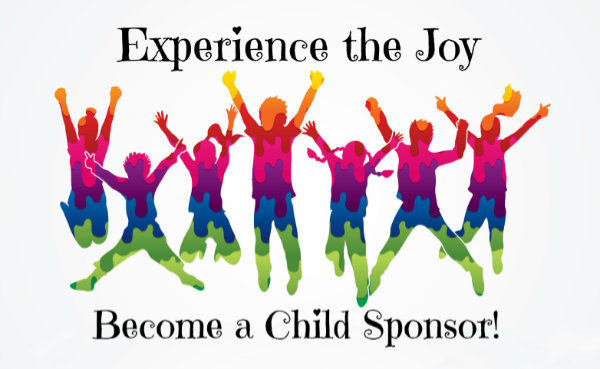 Because of this brokeness, Treasures of Africa Children's Home was founded to be a safe refuge for children who have experienced the trauma of loss or abandonment. TOA's mission is to provide a setting where orphaned or abandoned children can receive love, encouragement, a sense of their value, a godly foundation for their lives, a vision for their future and a good education. It is our deepest hope that a family will eventually step forward to adopt each child. Until then, Treasures of Africa is a "soft place to land."
Our partners who help us provide financially for the needs of the children at TOA are called "child sponsors." Those who help us with the overall costs of running the orphanage are referred to as "orphanage sponsors." Friends who choose to invest specifically in a child's school expenses are called "academic sponsors." Child and academic sponsors help provide for a specific child and are able to follow the progress of that child as they grow and progress through school. They receive photo updates twice per year and a personal note from their child at Christmas. Child sponsors are able to communicate by card or letter with their sponsored child.
Child sponsorship levels are $30, $50 or $100 per month. The general cost for a child to be fully cared for at TOA (food, clothing, medical, and 24 hour staff care) is approximately $100 per month. Additionally, for children of school age, total school expenses vary (depending if they are primary, secondary or college) but average approximately $100 to $125 per month when spread over a 12-month year. (though we pay the school fees in either 2 or 3 lump sum installments depending on the requirements of the school the child attends.) All TOA children attend private schools in order to insure they learn to read and write in English and so that they are prepared for academic success in Secondary School and college.
A child may have one sponsor if their expenses are fully covered by that sponsor ($200 per month for a school age child), or they may have a child sponsor ($100) and an academic sponsor ($100-$125). In some cases, a child may have more than one sponsor if there are partial sponsorships (such as two $50 per month child sponsors). Regardless of the financial level of sponsorship, you can be a part of the life of a child at Treasures of Africa by becoming a monthly child sponsor or academic sponsor. You can be the person that makes a child feel like there is someone who sees them as special and is cheering for their success.
We have several of our older TOA students who have not had a sponsor for a very long time and yet they are in the crucial season of life of attending Secondary School or college. They could really use the encouragement of someone to partner with them in prayer to help them reach their goals.
Please prayerfully consider becoming a child sponsor for one of the following children who currently needs sponsorship: Glory, Helena, JoAnn, Joel, Margaret, Rose, Sabetina, Sifa, Michael, Deborah, and Samuel.