Become Part of the Team by Making a Donation - Click to Donate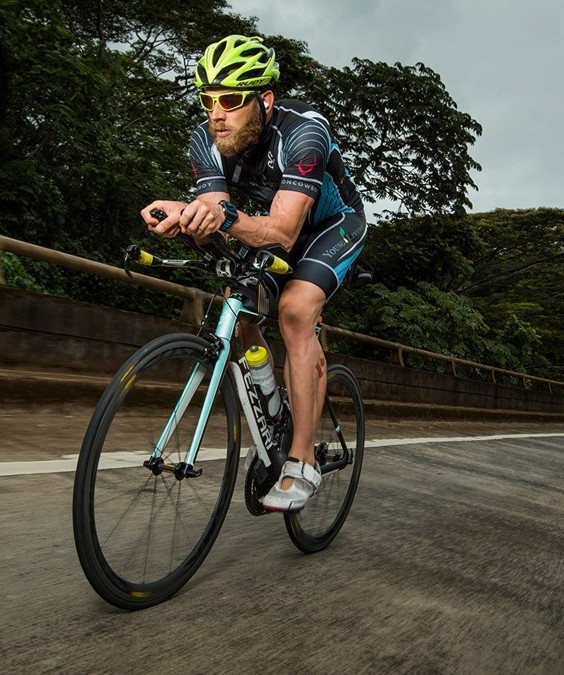 An eclectic trio of athletes including ironman James Lawrence, amateur MMA fighter Tate Nelson and former tennis pro Rob Nelson want to become the first people to mountain bike up and down Mt. Kilimanjaro. The "Cycle Kilimanjaro" adventure, scheduled for early 2017, is designed to raise $1.9 million for "Treasures of Africa Children's Home," a ministry that cares for orphans and abandoned children at the foot of the famous mountain.
"Someone on Facebook suggested it was a death wish," said Rob Nelson. "I disagree. I have every intention to summit and return alive! Lawrence may have to tow me on certain ascents but if anyone can do this, my confidence is in our team."
In 2015, Lawrence accomplished an unfathomable test of endurance by completing the world's first 50 full Ironmans in 50 days across all 50 States! An Ironman consists of a 2.4 mile swim and a 112 mile bike ride followed by a 26.2 mile marathon.
"The 50/50/50 inspired me to break the limits of what people say can be done," said Tate Nelson, a senior at The University of Alabama. "No different than the challenges that so many of the TOA kids face in life."
The team chose the $1.9 million fundraising goal because of the altitude of the 19,341 foot tall mountain.
Treasures of Africa Children's Home (TOA) is located in Moshi, Tanzania. The ministry provides loving care, nutritious food and an excellent bilingual education in a Christian family environment to orphaned and abandoned children. Founder Rita Langeland remembers observing the impact of the AIDS pandemic during her first visit to Tanzania in 2003.
"Though I had read newspaper accounts of the AIDS crisis in Sub-Saharan Africa, I was still shocked to see the human toll with my own eyes. The faces of children who had been orphaned touched me deeply. What kind of future could they possibly have? This served as part of the inspiration to launch TOA, and provide a safe, nurturing environment, changing lives, one child at a time."
Rob Nelson learned about TOA when his child's 5th grade teacher left Orange County to move to Tanzania to help Langeland establish Treasures of Africa Orphanage in 2006. "I've always had a drive to serve others, it's how God's wired me," he said. "Especially a vision like TOA that takes the abandoned, the abused, and the discarded and raises them to one day make a difference in their communities."
"To me, this ride is symbolic of what we want our children at Treasures of Africa to learn," Langeland said. "We encourage them to dream big dreams about their futures and we teach them they can overcome every 'mountain' they face in life. These three brave men are taking on a monumental physical challenge in order to further TOA's mission. We're so thankful for their dedication.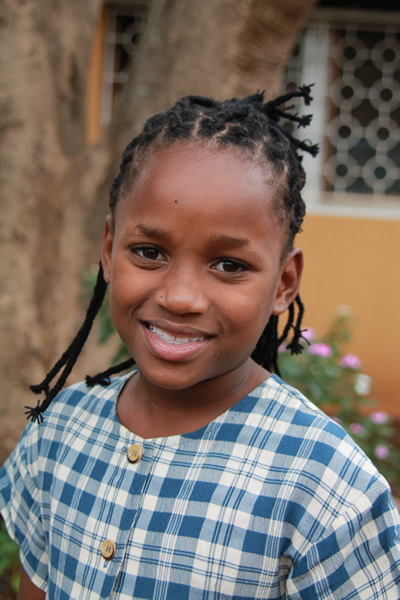 Diamond"The story of Diamond has become the face of "Cycle Kilimanjaro." As a newborn baby, Diamond was discovered abandoned in a pile of refuse in a rural area. She was brought to Treasures of Africa just a few weeks after they opened their doors in March 2007.
Diamond has grown into a beautiful girl with a very sweet spirit and a contagious laugh. This diligent 9-year-old is excelling in school and wants to become a teacher when she grows up.
Lawrence and the Nelsons are inspired by Diamond's story. The trio are currently training and raising money to build TOA's new campus. The Treasures of Africa Children's Village will allow the ministry room to grow food for the orphanage and to construct the buildings needed to give more children like Diamond, a hope-filled future.
Become Part of the Team by Making a Donation
Click to Donate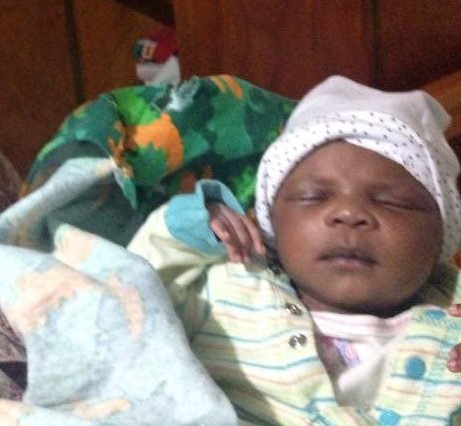 By Rita Langeland
Some of the circumstances which surround how a child comes to live at Treasures of Africa Children's Home are so heartbreaking we don't even like to speak about them. Our newest "treasure" has such a tragic story. But instead of focusing on those sad circumstances, we are determined to speak LIFE and BLESSING and LOVE and JOY and PURPOSE over each life entrusted to our care. We had the privilege of naming this precious treasure and chose Charity Joy - (charity means LOVE) because we wanted to speak the opposite of her beginning in life. She is a tiny treasure - barely weighing five pounds, though doctors believe she was 2 weeks old when she was found abandoned a few days ago. Please pray for this beautiful baby - for perfect health and the spirit of love and joy to be the trademark of her life despite a rough beginning. She has already brought joy to the house of Treasures of Africa Children's Home!
From our youngest treasures to our oldest - we are committed to seeing these children loved and cared for and trained to become godly leaders. This past week we experienced a major milestone in the history of Treasures of Africa Children's Home. Two of our oldest boys - Benny and Emmanuel - began college in two different countries! Emmanuel started Bible College in Mombasa, Kenya and Benny started at Christ for the Nations in Dallas, Texas - our first student to study in the USA!

These are miracles

for two Tanzanian boys who once had no hope of even going to high school - let alone college! God has been faithful - and we are so grateful to all who have partnered with us in prayer, faith and finances to see these miracles come to pass.
Please keep us in your prayers during this new year - we have many new challenges facing us and larger financial responsibilities as our children get older and begin their advanced education. If you can help financially please consider making a tax deductible donation:

May God BLESS your 2017 with abundance! If you would like to hear a Prophetic WORD for 2017 - please go to our website hiddenwithchrist.com.
Or click on the link below to listen to the audio message "The Year of God's Deliverances:"