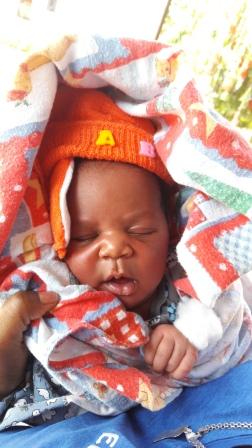 By Rita Langeland
A new baby joined the Treasures of Africa family. An abandoned two day old infant found in the bush went from unwanted to cherished in a single day. What a difference a day makes!
One of the privileges we have at TOA is being able to choose a name for these precious treasures when they come to us without one. We take that responsibility quite seriously and we pray for God to reveal the identity He has for that child. We named this beautiful baby girl "HOPE" because we believe she will be a great encourager and "hope-giver" to other people during her lifetime. Please pray for her health and well-being as this tiny baby grows in the loving atmosphere of her new Treasures of Africa family.
Currently we have no sponsor for our new bundle of joy. If you would like to become a child sponsor - please click on the link below to go to the Child Sponsor page. Our child sponsors are HOPE-GIVERS too!!
(Please write "I want to sponsor HOPE" in the comment box of the form.)