A Baby Named HOPE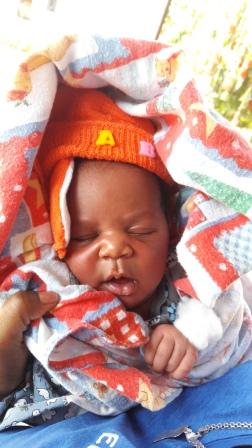 By Rita Langeland

A new baby joined the Treasures of Africa family. An abandoned two day old infant found in the bush went from unwanted to cherished in a single day. What a difference a day makes!

One of the privileges we have at TOA is being able to choose a name for these precious treasures when they come to us without one. We take that responsibility quite seriously and we pray for God to reveal the identity He has for that child. We named this beautiful baby girl "HOPE" because we believe she will be a great encourager and "hope-giver" to other people during her lifetime. Please pray for her health and well-being as this tiny baby grows in the loving atmosphere of her new Treasures of Africa family.

We are happy to report that Hope has been blessed with a second new beginning as she was adopted by a loving family in January of 2018!