BENNY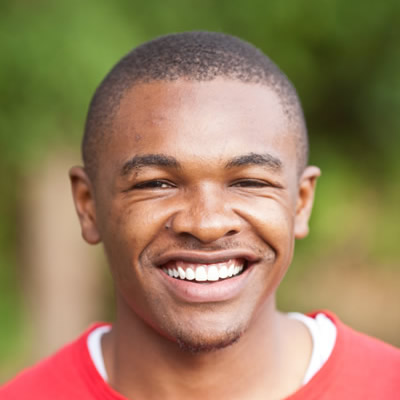 Birthday: March 23
Benny's father died when he was only 10 years old. Being the oldest of 4 children, he had to grow up quickly. He was required to help his mother with the other children and the responsibilities of the house. Because educational resources are limited here in Tanzania, when it came time for Benny to enter Secondary School, there was no place for him to attend in the area where his mother lived. So Benny was accepted into Treasures of Africa Children's Home to enable him to continue his education in the city of Moshi.
Benny has matured into the strongest leader of any of the children at Treasures of Africa and is a good role model for the younger children. About four years ago, he was deeply touched by the life story of the famous African-American neurosurgeon from Johns Hopkins University - Dr. Ben Carson - after reading his biography - "Gifted Hands." Since then, he has been determined to pursue medicine as his career and studies as diligently as any student at TOA.
Sadly, Benny's mother (who had been ill) passed away while he was in Secondary School, leaving him as a "total orphan."
Benny completed the advanced level of Secondary School in Tanzania and then applied to Christ for the Nations Institute in Dallas, Texas. We were overjoyed when he was accepted, was granted a student visa and became the FIRST of our treasures to have the privilege of studying in the USA. He hopes to transfer to Oral Roberts University in Oklahoma in January 2019 and pursue a pre-med major.
Treasures of Africa is determined to see him reach his goals to become a doctor. Academic sponsorship of Benny will be an investment in the life of an orphan who has the potential to become a leader in the East African nation of Tanzania.